Kindle !
It was a long dream to have a ebook reader to read the books easily.
I love paper books much. But not all the books I read are available in paper.
Mostly I read the english books I read will be around Free Open Software, Its philosophy, Documentation for programming languages like Python, Ruby etc. Reading them on laptop is fine. But was looking for ebook reader experience, as reading for hours in laptop is a painful one.
Finally, two days back, got a kindle.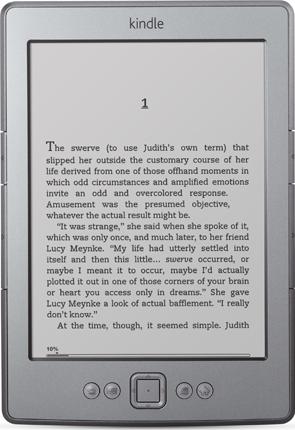 Kidle supports the ebooks in mobi and awz3 format.
Most of the english books are available in that format.We can get tons of free ebooks for kindle in english.
For Tamil?
Tamil books I read involves various areas like novels, literature, short stories, philosophy etc.
Google is not helping me to find out one single Tamil book in mobi format.
Kindle 4.1.0 has native Tamil support and it shows the font little nice, if we convert some html books into mobi using the Free Open Source Ebook management software "Calibre". calibre-ebook.com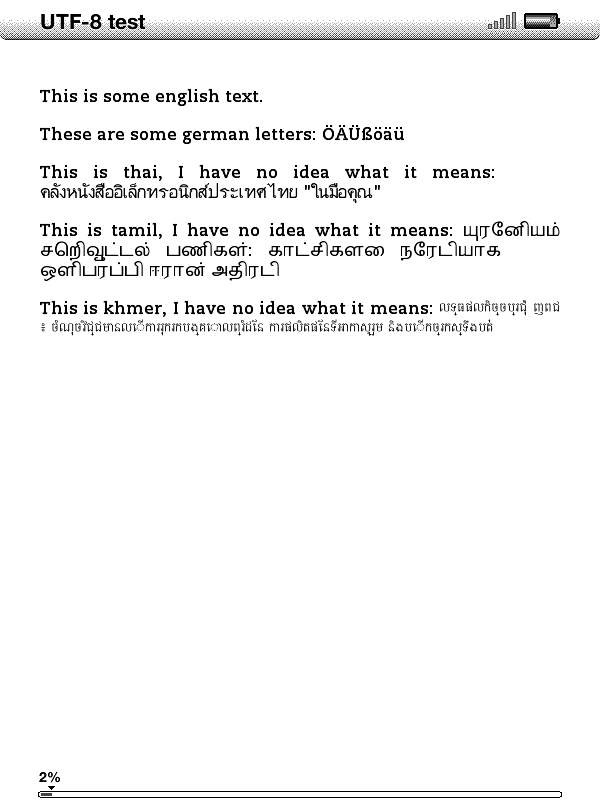 Because, it is not showing the tamil unicode fonts well, I was much worried. The whole purpose of kindle would be gone just to read english books. I dont want this to happen.
How to read tamil in kindle then?

PDF is the only option to read the tamil book. But the A4 page sized pdf books are tough to read in knidle.
We have to change the orientation to horizontal. and have to click more to read a page.
Create PDF for kindle
We can get a lot of Free Tamil books in the site "Project Madurai"
http://www.projectmadurai.org/pmworks.html
Using the unicode HTML files, we can create Kindle sized PDF files and they are displayed in kindle as awesome.
How to create PDF for kindle?
A Page with a size of 9cm width and 12cm height is a perfect match for kindle to read.
We can use LibreOffice writer to create such pdf files.
1. Set units as centimeter
Tools->options->LibreOffice Writer->General->Measurement unit
select "centimeter" from the list.
"OK" to apply this change.
2.
Copy the required HTML page content from Project Madurai site or any other site.
3.
Open a text editor like gedit ot kate.
Paste the copied book content in text file to be free from any annoying formatiing issue.
Copy this text content again.
4.
Create a new Document in LibreOffice writer.
Format->Page->Page(tab)
Set width as 9cm and Height as 12 cm
Set left,right,top,bottom margins as 0.5 cm
"OK" to set this.
5.
Paste the content copied from the text file.
Select All.
Set Font as "Lohit Tamil" and Size as 9.
5.
Export this to pdf file.
Copy this pdf file into the kindle using the usb cable.
These are the steps to create a kindle sized PDF file.
The Tamil PDF is displayed fine now as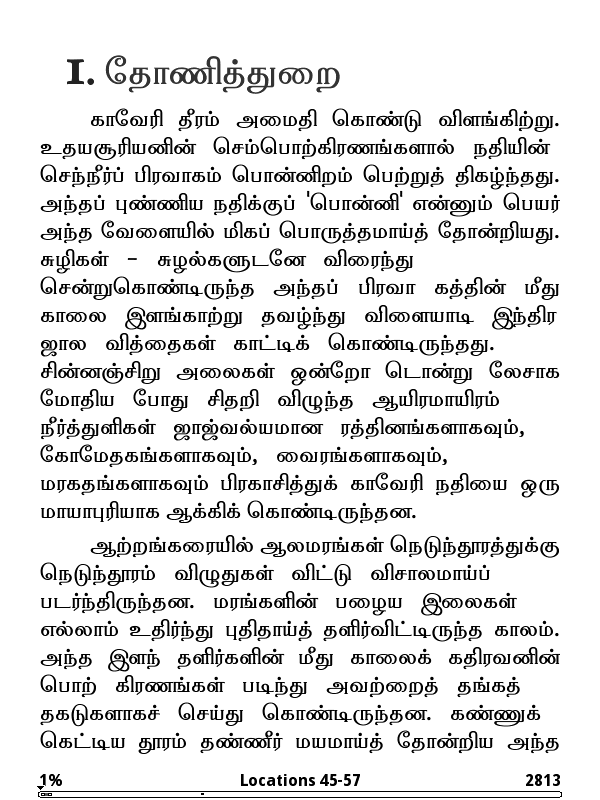 What Next?
We need the Tamil books in HTML format to create such Kindle sized PDF files.
Unfortunately, we can not get much books or sites except "Project Madurai" to get tamil books as unicode HTML or text format.
Let us expect the tamil book publishers release their books in mobi format or HTML format.
Reading the Tamil PDF files in Kindle is a great experience. It makes me to read more and I can not do any thing than reading a book.
I feel like going back to my school days when the days were filled with only books.